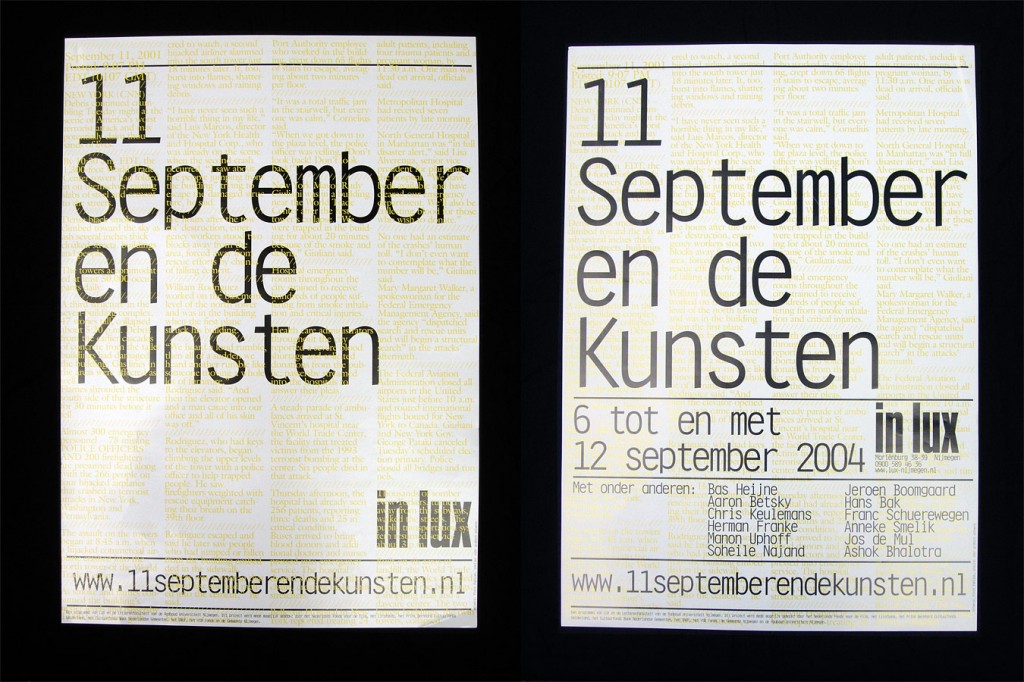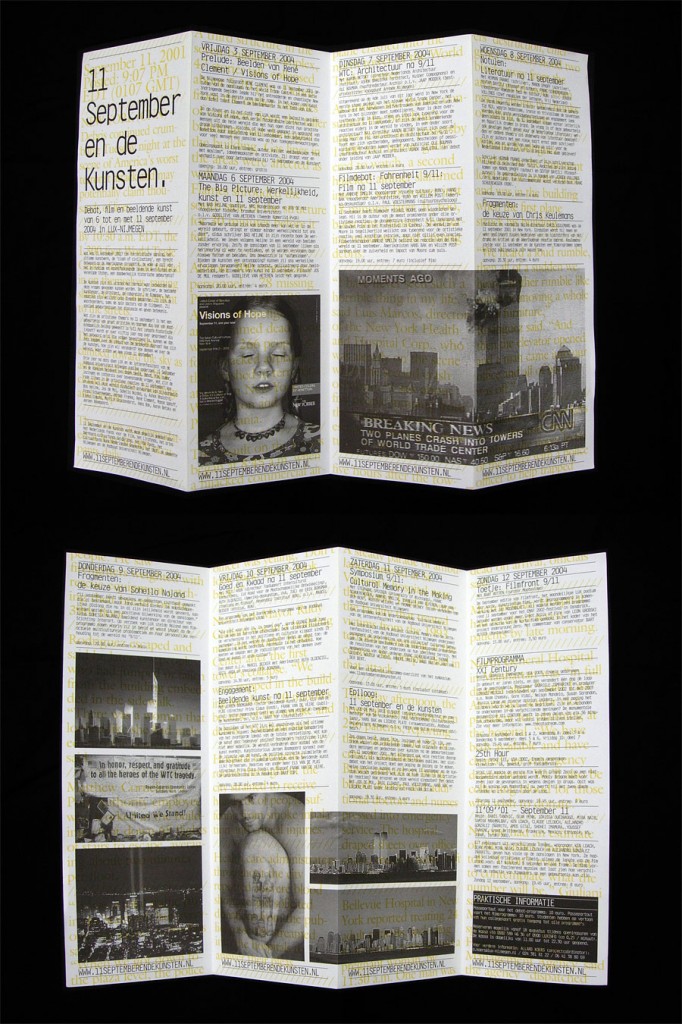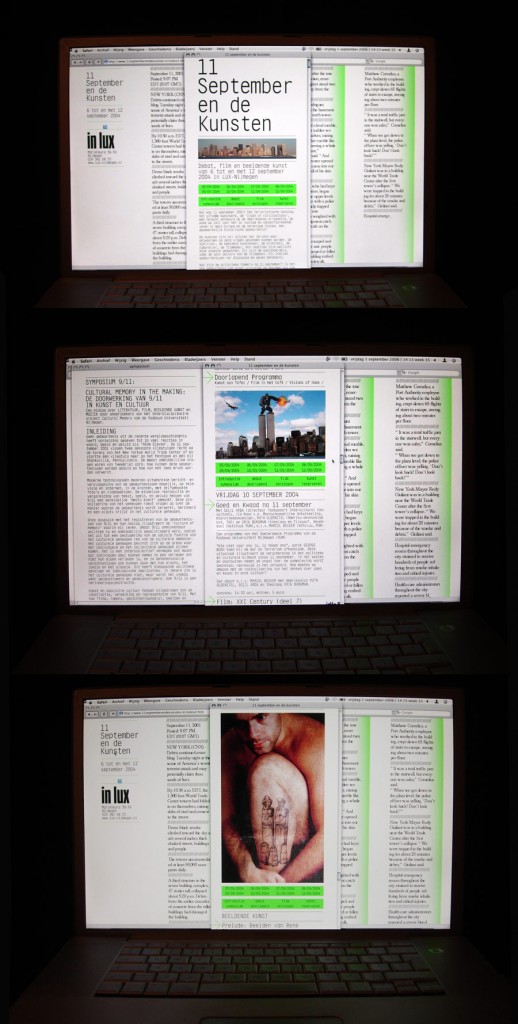 2004
Visual Identity for a six-day debate on the
influences of 9/11 on art and design. (various media)
Underneath the information-layer lies a 'live' CNN-NEWS-stream
from during the disaster. Within the website this layer is animated.
Typography is set in IBM Orator, a classic matrix typeface.
In collaboration with Gerco Hiddink.