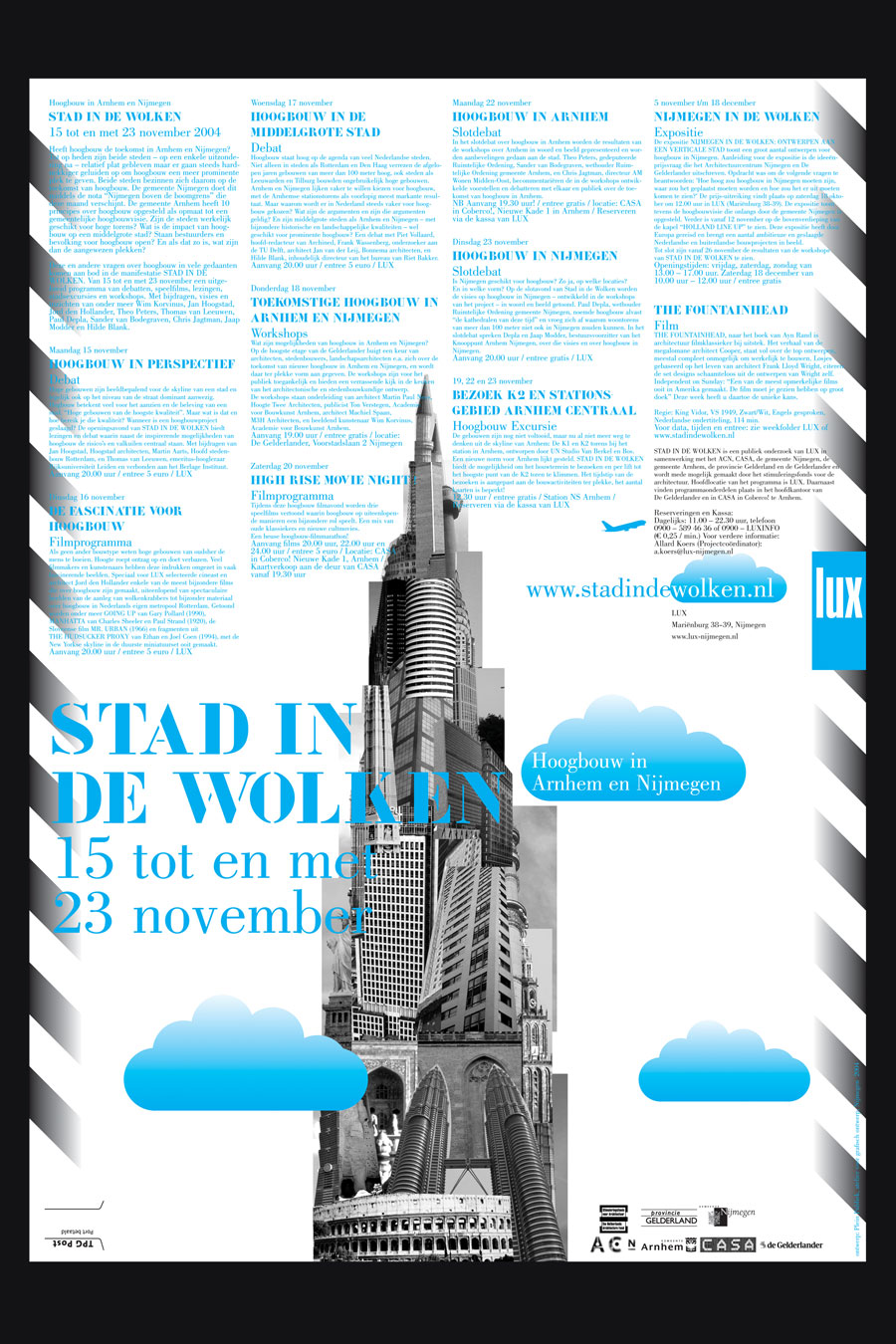 2004
Stad in de Wolken is a series of debates by the stage LUX in Nijmegen.
In this debate high-rise building is discussed in the region Arnhem-Nijmegen. (KAN-Area).
For the visual identity we created an image referring to 'The Tower of Babylon'.
An accumulation of designs from the international 'architectural discours' form
the ultimate architectural design. Within the design of the website parts of the
collage interact in a playful way with the cursor.
Poster and website (www.stadindewolken.nl).
In collaboration with Gerco Hiddink. (various media)